The Farnborough Park Project
Introduction and Contents

Investigations at Hanbury Hall
University of Leicester Promotional Video
The park associated with Farnborough Hall in Warwickshire is part of a remarkable landscape centred on a number of garden and landscape features dating from the mid-eighteenth century and currently in the care of the
National Trust
. As part of a programme of post-graduate study with University of Leicester and with the support of the National Trust a project was set up to record and analyse a number of features in the landscape covering a variety of periods but with a particular focus on the use and management of water (see project outline below). The purpose of this web site is not to give a comprehensive account of the park and its historical development but rather to put on record aspects of the programme of survey workand excavation. The initial phase of the project finished in December 2012 but more is now being done as part of the
implementation of the Trust's parkland management plan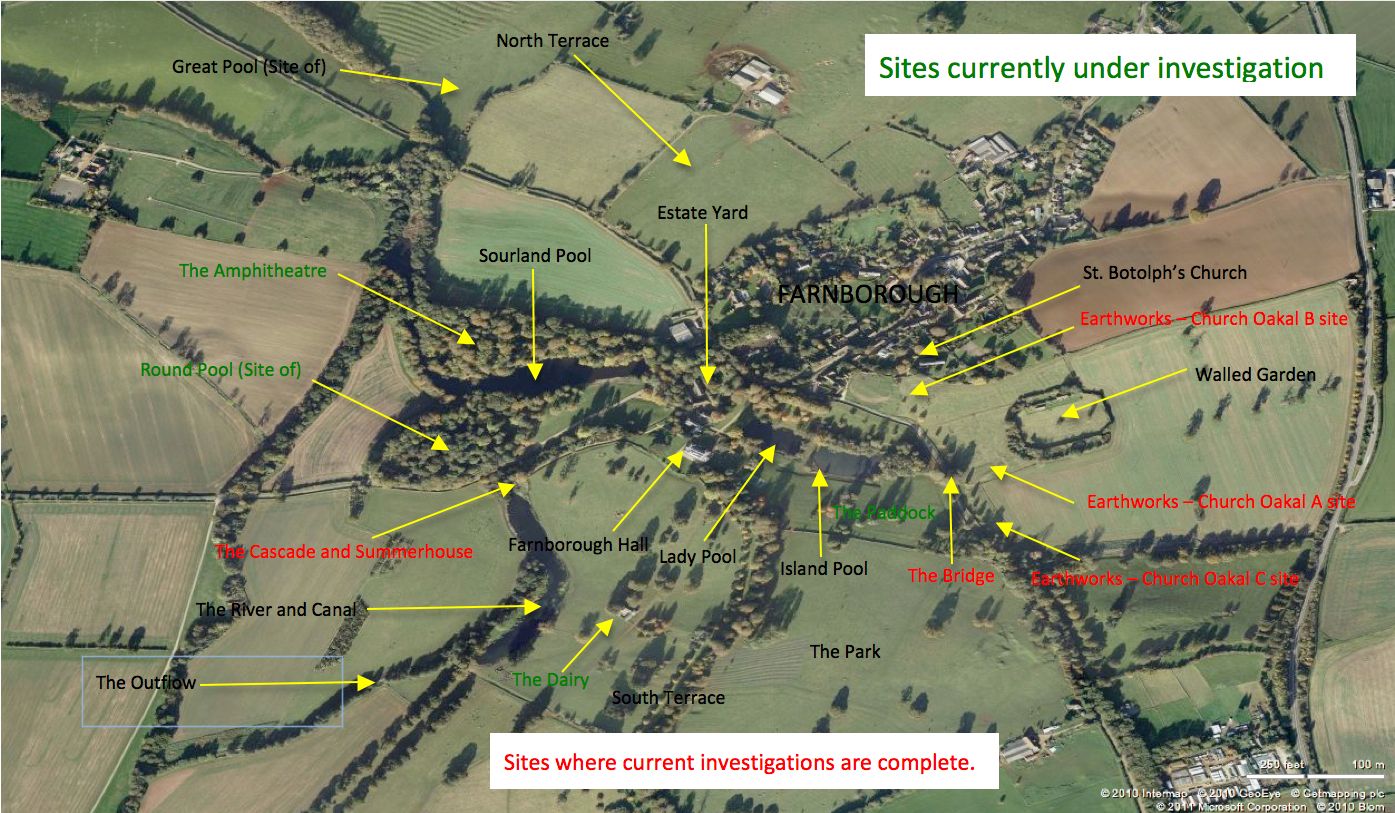 Project Outline: Historic Water Management around the Farnborough Estate (Warwickshire )

The estate was purchased in 1684 by Ambrose Holbech and extensively remodeled by his grandson William upon his return from the Grand Tour in the late 1730's. Work on the grounds is attributed to Sanderson Miller who may have been responsible for designing a complex system of water management for the gardens.

The purpose of this study is record any traces of the medieval landscape especially as it relates to the early use of water resources: mills, fishponds, wells and the like, as well as documenting the considerable engineering works carried out in the 18th century. The work will be done almost entirely through the survey and recording of existing earthworks. Other remains such as well heads and sluice gates will be recorded photographically and possibly through measured drawings. The analysis phase will attempt to evaluate changes in the landscape in terms of the impact on economic life of the local community with special reference to employment, access to services such as milling and food resources including fish.
The project will result in a series of plans, a photographic archive and a paper outlining the main findings. Copies of the archive will be deposited with the National Trust and the Warwickshire County Record Office. We will also be seeking publication in a recognised journal.



Field work began in March 2011. We are committed to local involvement in the project and have recruited a regular team of up to five active volunteers from local history societies in the area. They will be continue to be given full training and advice on health and safety questions. The project in undertaken as part of an M.A. in Historical Archaeology and supported by staff at the University of Leicester's School of Ancient History and Archaeology.


An initial phase of study based on the examination of maps, aerial photographs and a small amount of field work lead to the creation of two new maps attempting to show essential features of the landscape around Farnborough pre- and post- the remodeling of the park in the mid-eighteenth century. Features continue to be added to each map as they are documented and explored and as new interpretations develop. On the first map we have started to plot ridge and furrow and indicate the possible limits of the medieval village of Farnborough as well as suggesting an option for an early arrangement of ponds.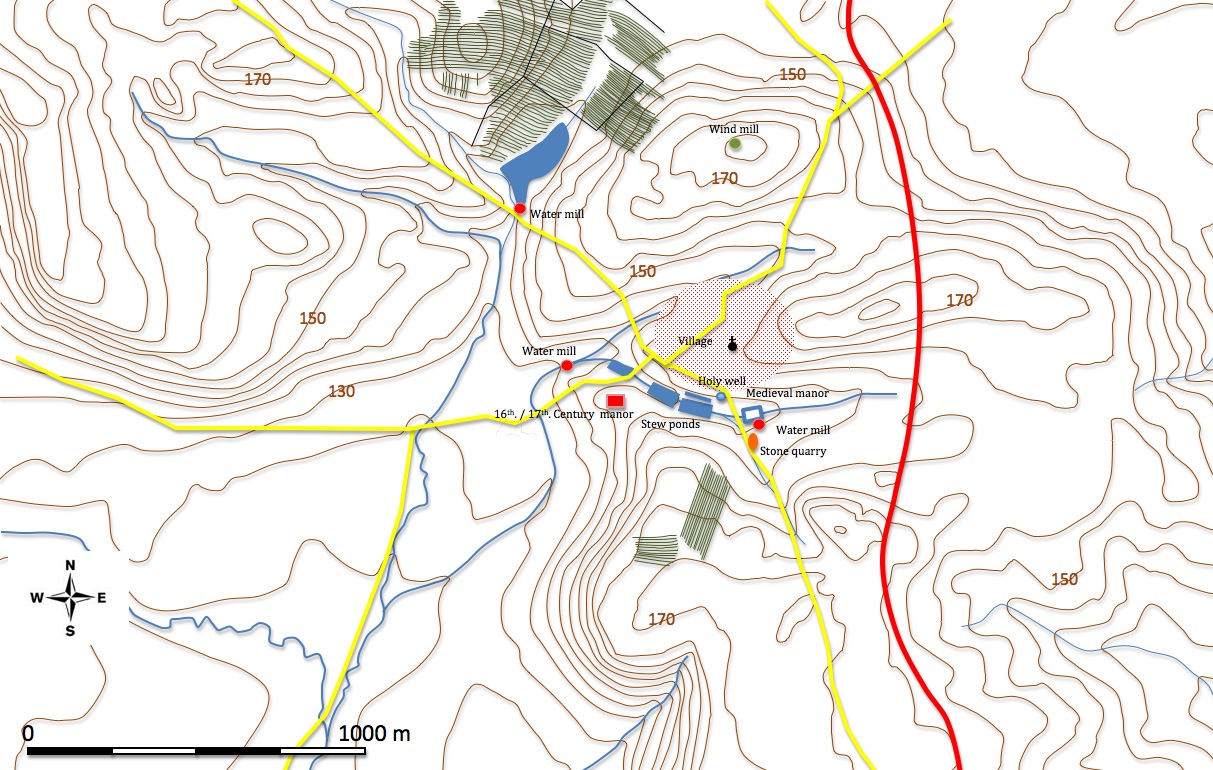 The second map incorporates the landscape features as visible in an estate map of 1772 (including field names) and so does not include the nineteenth century developments such as the walled garden.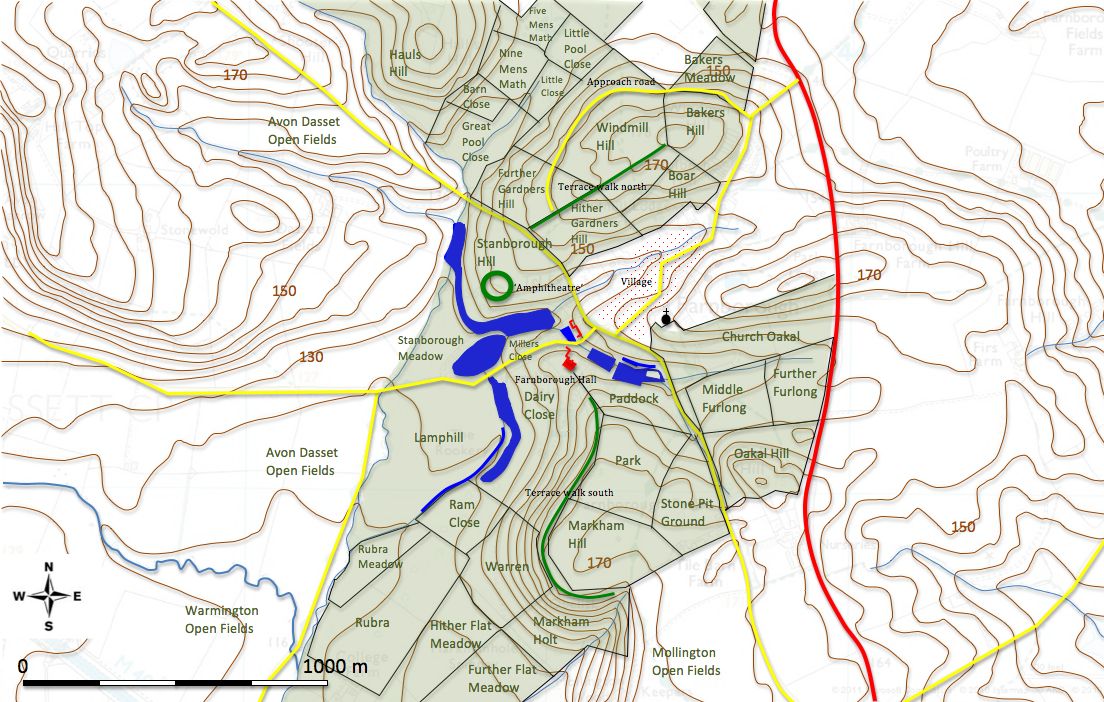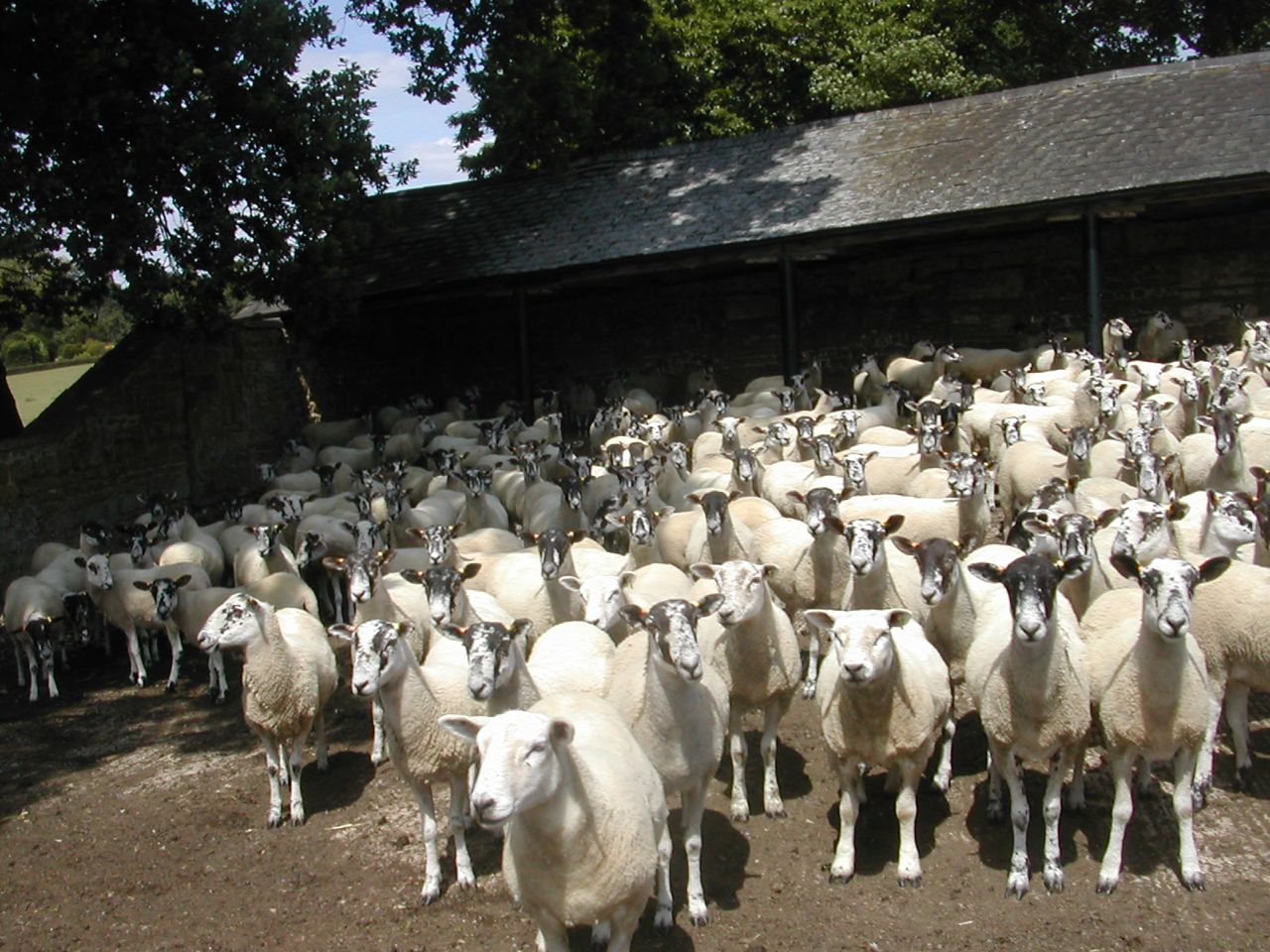 Sometimes at Farnborough you got a feeling that you were not alone!

IF YOU WOULD LIKE MORE INFORMATION ABOUT THIS PROJECT OR WOULD LIKE TO BECOME INVOLVED In OUR CURRENT PROGRAMME
PLEASE EMAIL THE TEAM LEADER- STEPHEN WASS

stephen.wass@conted.ox.ac.uk