Chiswick House and Gardens
Back to Project Contents and Introduction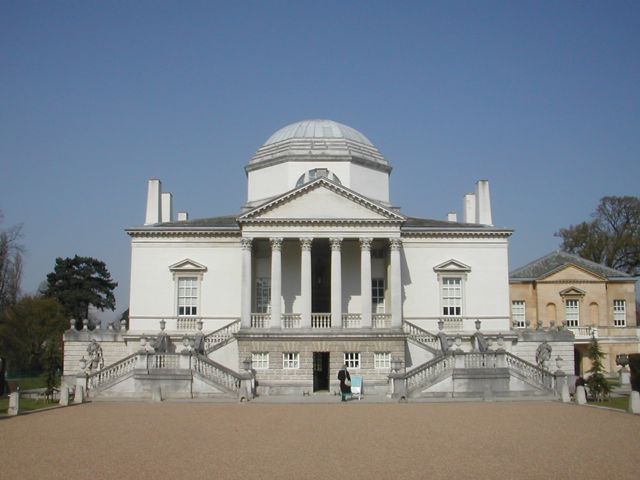 The entrance front from the south
Late in March on our way back from London we called in at Chiswick House and gardens. The intention was to try and photograph and measure the amphitheatre there. Whilst the house is run by English Heritage - and top marks to their very helpful staff - the gardens are run by a trust and despite emails and phone calls we were unable to organise proper permissions to undertake the work - they seemed to think we needed to speak to the entertainments manager. Anyway, I thought it was worth dropping by on the off chance only to discover that the amphitheatre was off limits - fenced, locked and alarmed! Nevertheless I managed to take some decent photographs and with the aid of my trusty Bosch PLR 50 make a series of measurements, at least enough for a sketch plan, without actually touching the hallowed turf.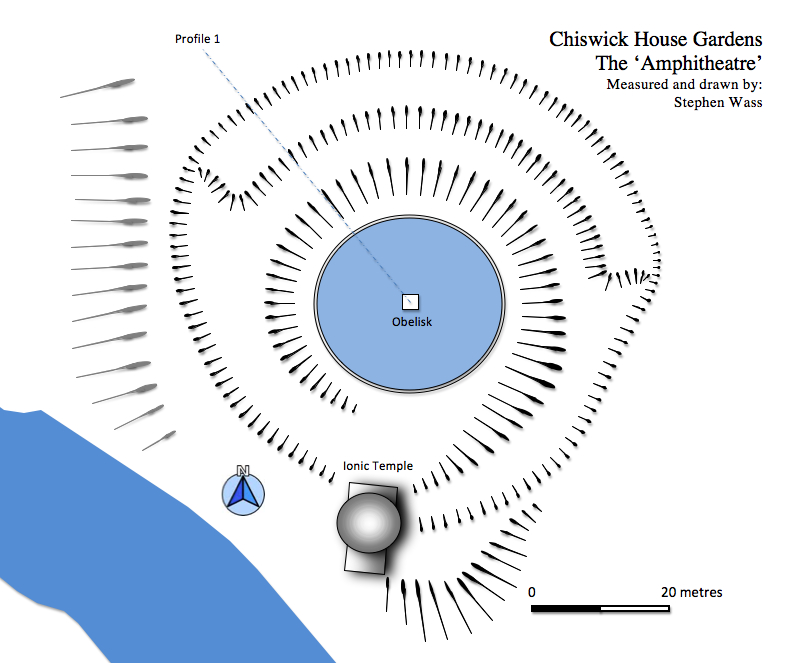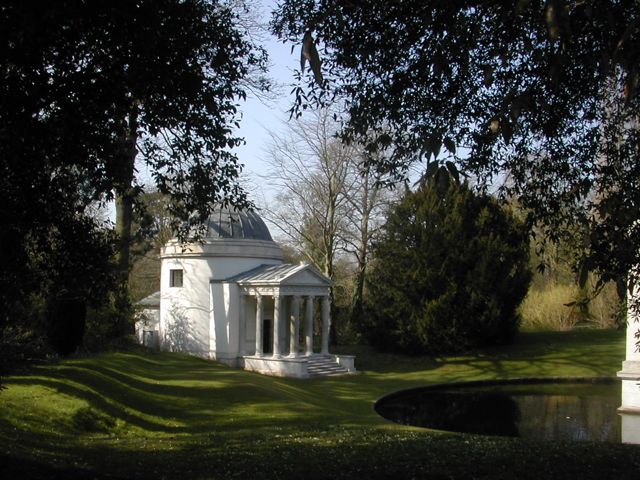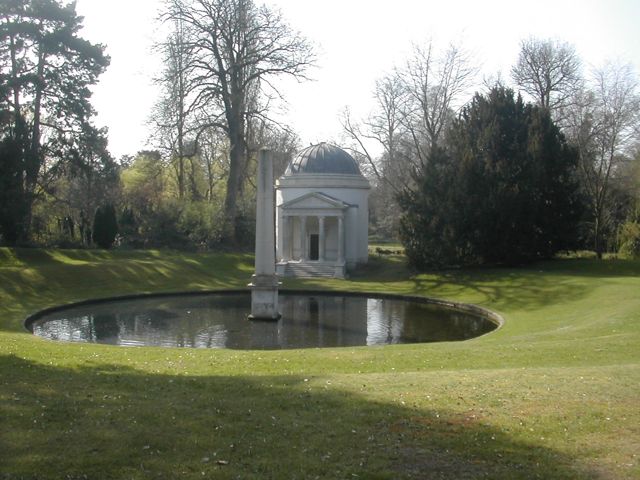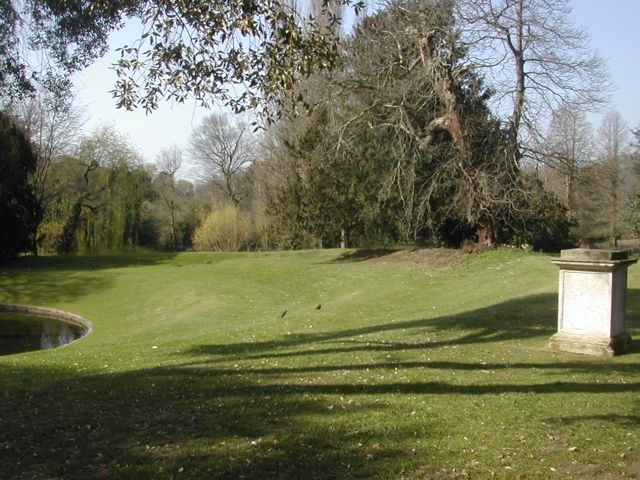 The Amphitheatre
The south side and Ionic temple looking west The central pool and obelisk looking west The north side terracing looking north-west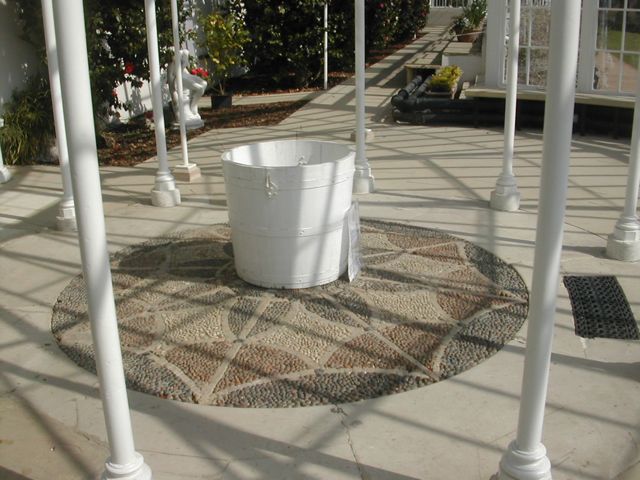 Framed view of amphitheatre, pity I didn't get the angle right Orange tree tub in the conservatory
The amphitheatre was laid out by 1727 possibly designed by Bridgeman and in 1729 it was painted by the artist Pieter Andrea Ryebrack. The layout then, with central pool and obelisk, the Ionic Temple and the terracing was much as it is now. The only things missing are the orange trees in white painted wooden tubs, one of whcih seems to have been preserved in the conservatory.

Another curious happenstance was the discovery of not one but three instances of the use of tooled work on dressed stone blocks, all in a very similar type of stone to those spotted on the Dairy at Farnborough. It was good to see more examples but still hard to decide how to characterise them. Somebody must know.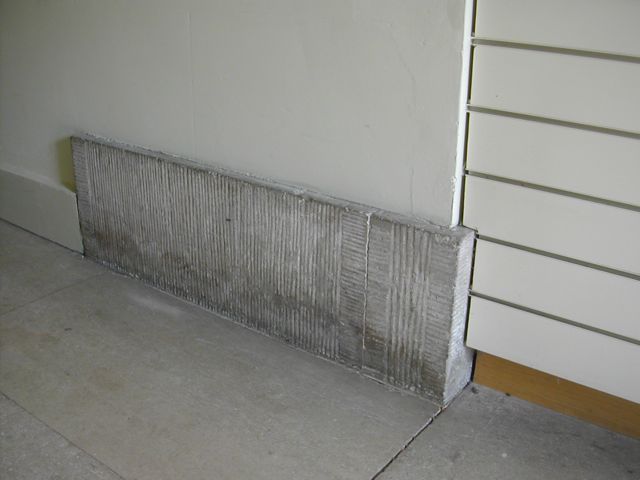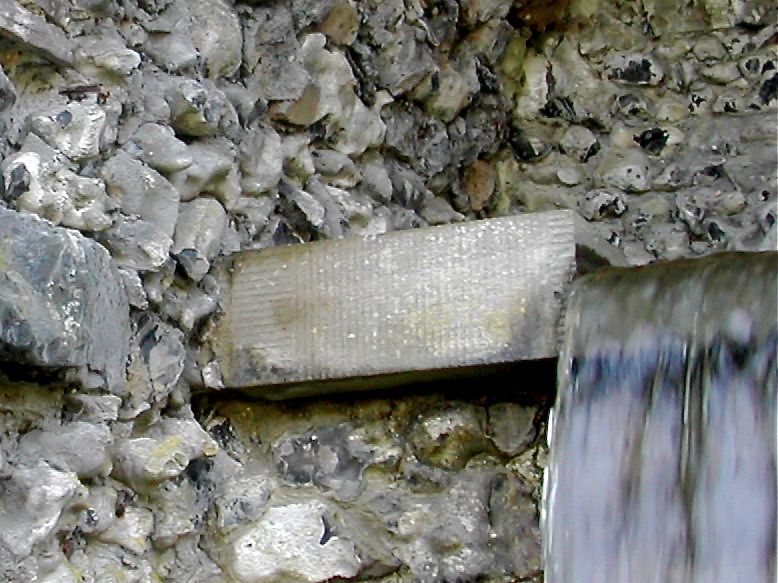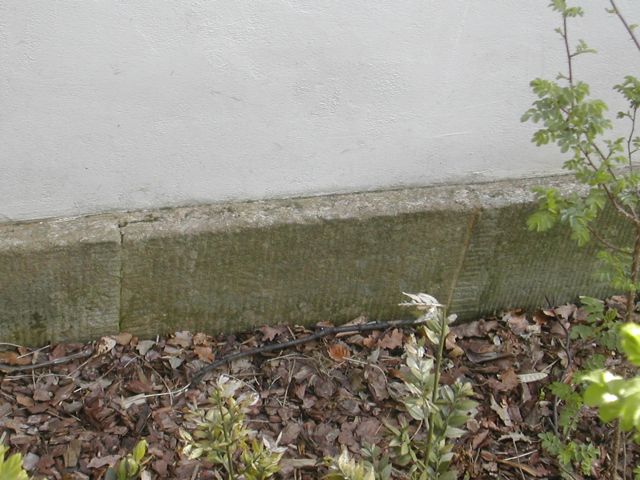 On the right and left on the ground floor entry to the house... flanking the cascade... and in the foundations of the Rustic Building


The gardens also were home to a number of other attractive features: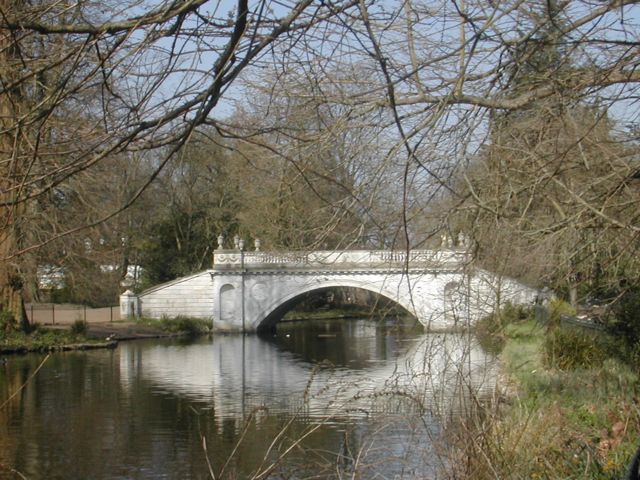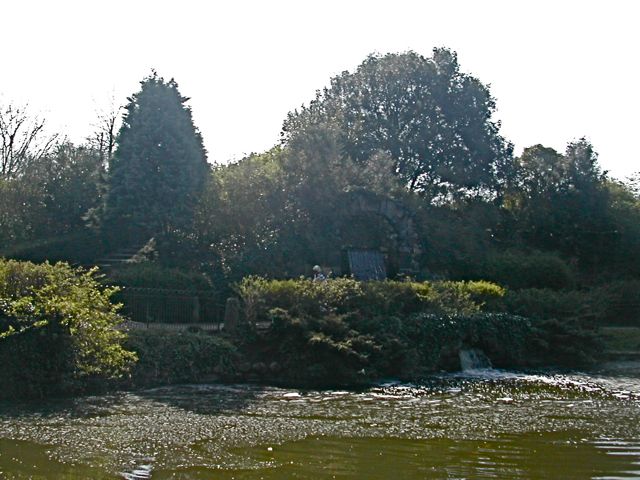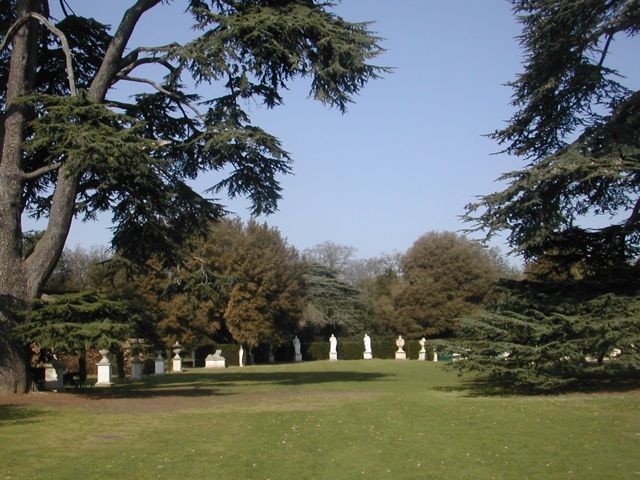 The Classical bridge 1774 designed by James Wyatt The Cascade by William Kent begun in 1738 The Exedra also by Kent completed by 1742
Verna pointed out an interesting similarity between the cascade here and the one at Farnborough in that in both cases it was possible to cross at the bottom of the main flow of water before it discharged into the pool below. The present path at Chiswick is tastefully tarmaced but one wonders what the arrangement may have been in the eighteenth century.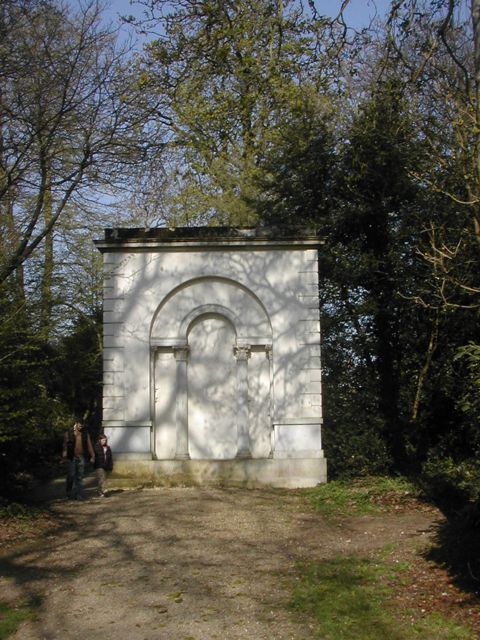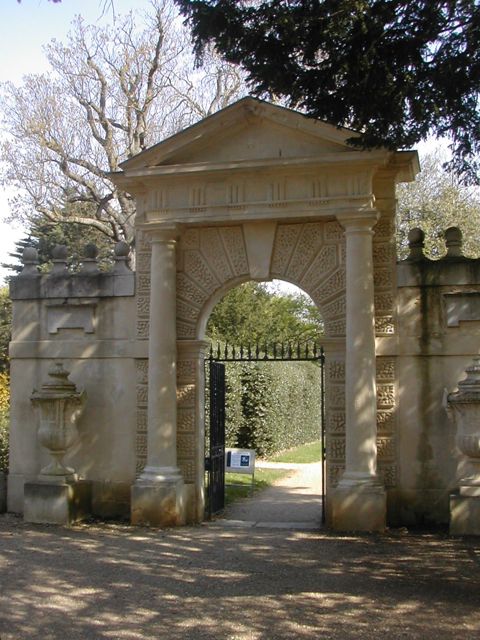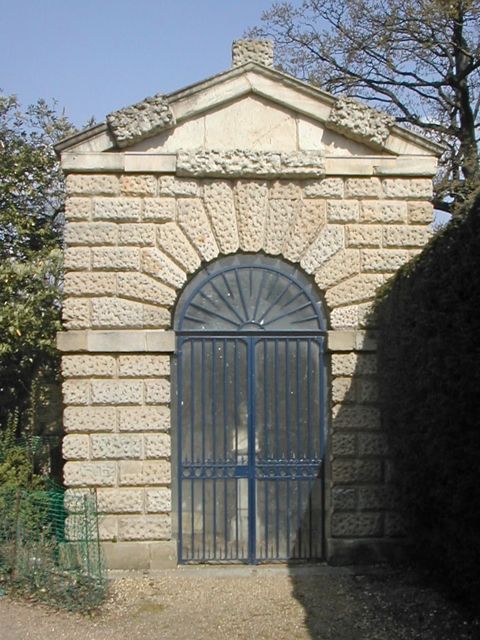 The Eyecatcher an addition from the 1950s Gateway for Beaufort House degined by Inigo Jones in 1621, re-erected here in 1738 The Rustic House designed by Burlington c. 1716