Voyages to the House of Diversion
Seventeenth-Century Water Gardens and the Birth of Modern Science

March 2019 - West Side Story






March 4th. to the 7th. saw us putting in four days of digging, however, the weather had definitely turned after a couple of gloriously mild and sunny days. It was cold and increasingly wet. Even so we managed to make good progress in clearing, cleaning and recording the upper surface of the spread of rubble in the moat beyond the west wall of the octagon. There were certainly hints at structures within the rubble spread, remember the possibility of a bridge on this side. so the actual removal of this rubble which we also got started on will need to done with enormous care. A couple of highlights from the first week: first off Peter got to work in his Aladdin's cave of all things archaeological to rebuild;d one of our more elaborate garden urns... pot 12 as it happens and a new volunteer, Jerome, managed to discover a very fine piece of lead crystal glass, probably the rather bulbous stem of a wine glass. All this plus nobody actually got to slip and plunge into the trench, always a positive outcome when the weather is wet.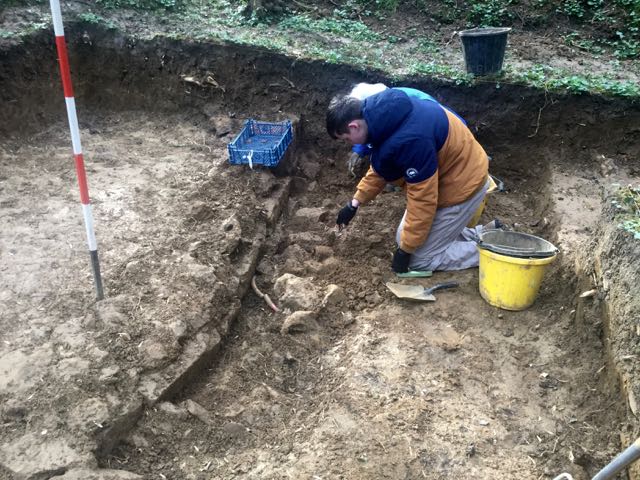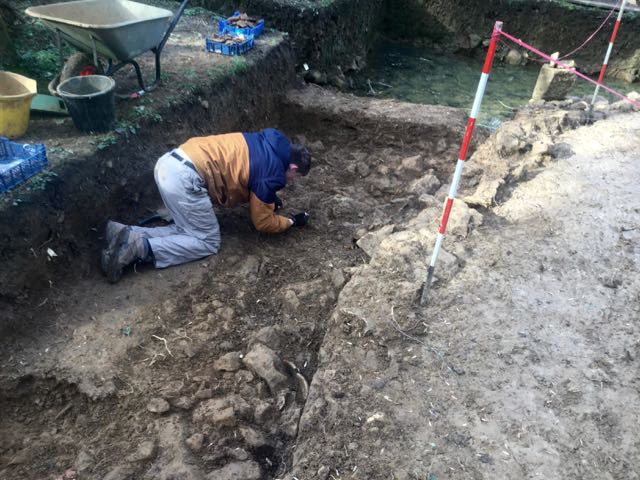 Jerome and Chris at the start of the week exposing rubble and later on starting to work into a corner.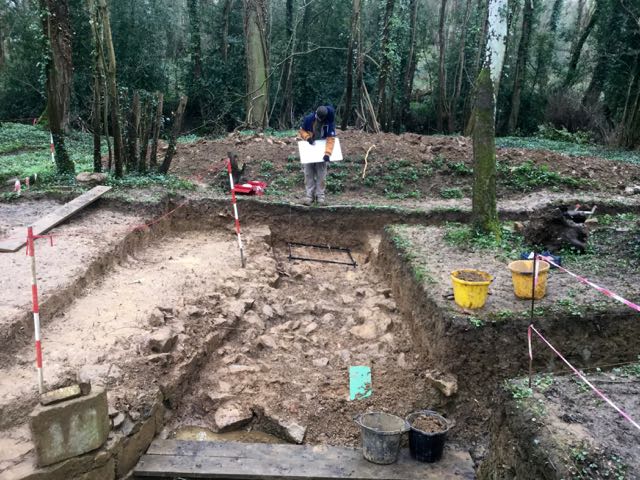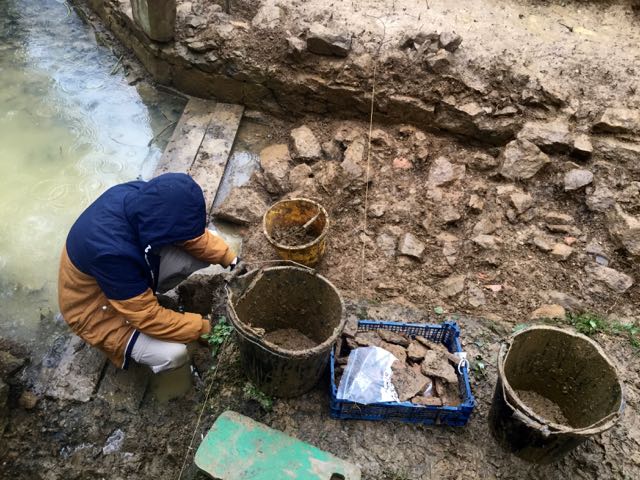 Later in the week work starts on drawing the rubble beginning at the south end and progressing to the north end where we had to balance on boards to finish off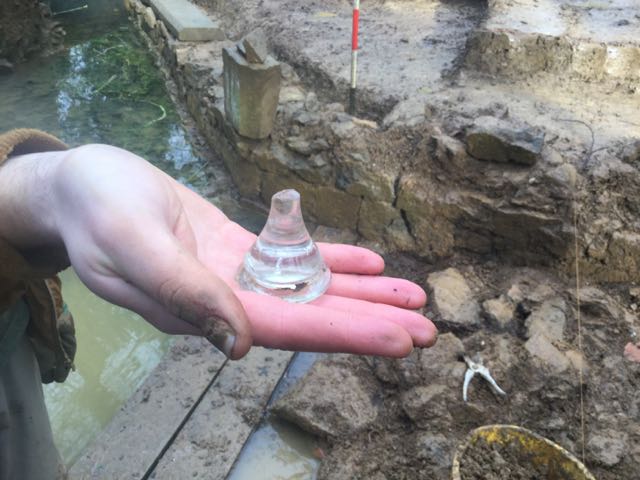 ... and here is our splendid piece of lead crystal, upside down as it happens.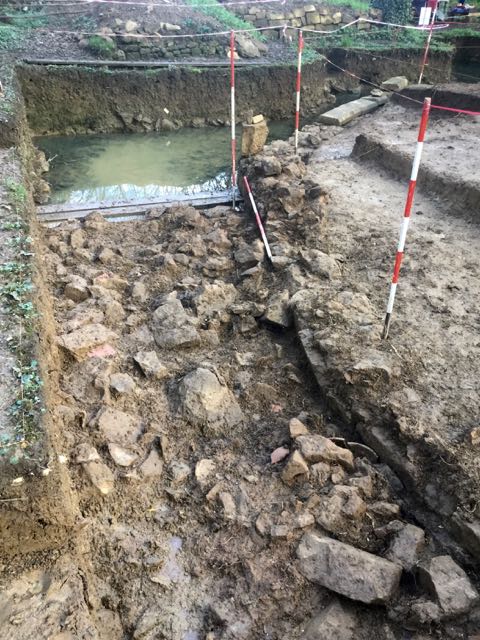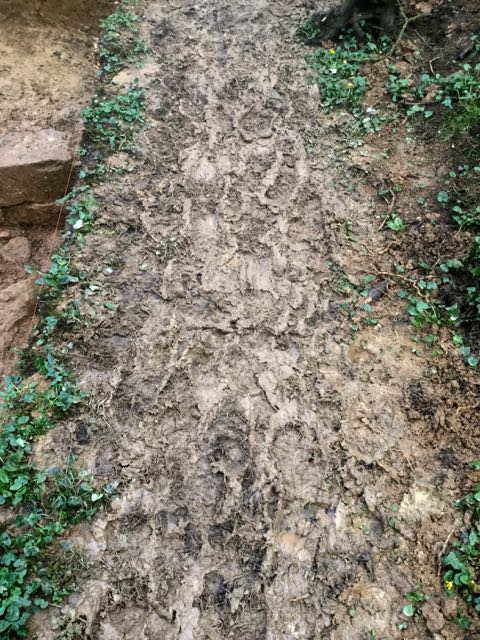 Everything cleaned up and ready for photographing down below whilst up top everything is seriously slippy.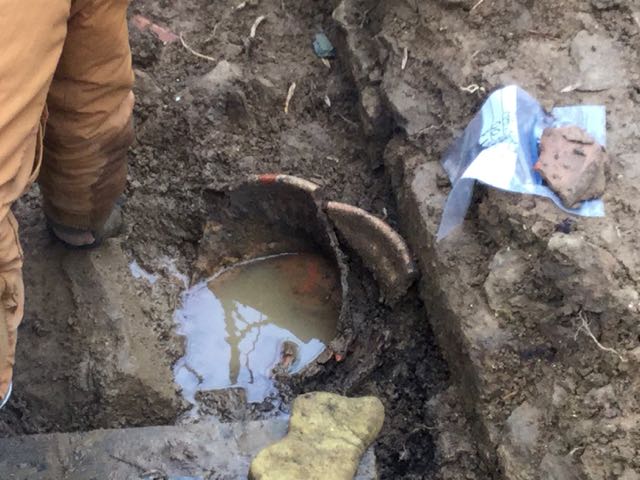 Here it is, pot number 14, a fairly conventional flower pot with a central hole and a shallow rim but rapidly disappearing below water.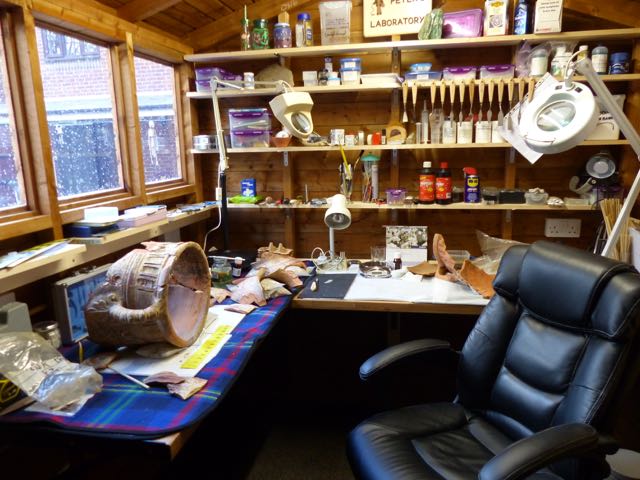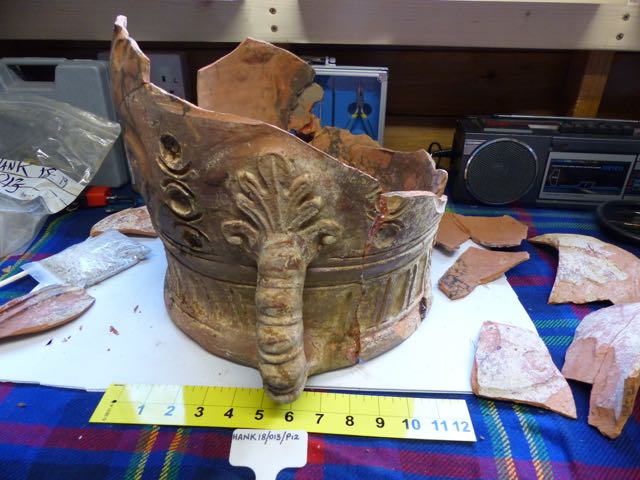 Meanwhile tucked away in the warm and dry marvelous things are happening, the rebirth of pot 12!