... and here's the plate, rather lovely.
As the end of August approached serious progress had been made in lowering the levels of the accumulated silts bringing us within striking distance of the linking section of wall and the associated field of rubble and other debris. Amongst this we were able to excavate the large metallic object first flagged up by Peter S and his metal detector. It turned out to be a lead cone which provoked loads of speculation but no clear idea what it is, yet. A minute fragment of a bone comb was well spotted and a first time volunteer, Meg, all the way up from Devon, managed to find herself working on not one, not two but three garden urns all dumped together.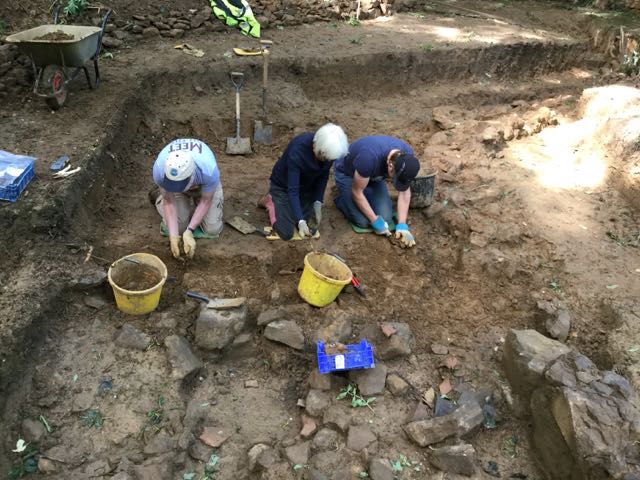 Ian, Chris and Toby get down to some serious archaeology, digging with trowels and all in a line like it ought to be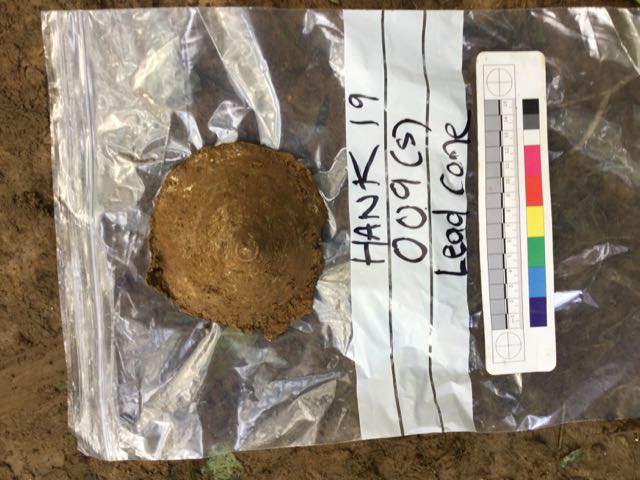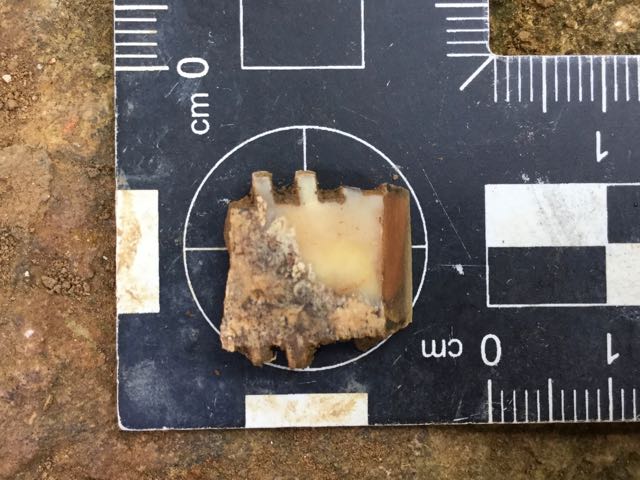 ... and two fine finds: a lead thingamajig and a tiny tiny piece of bone comb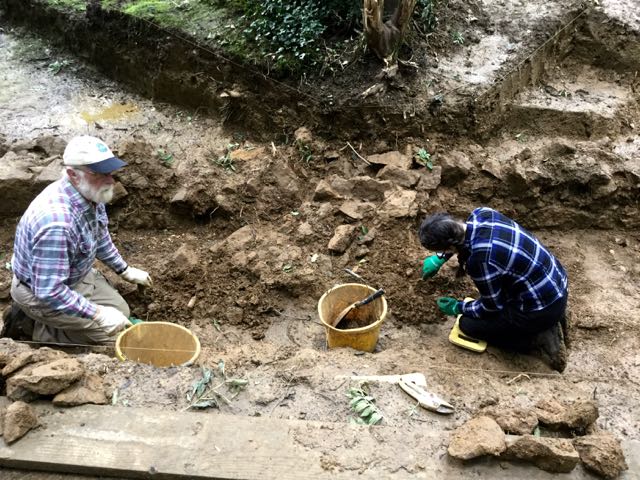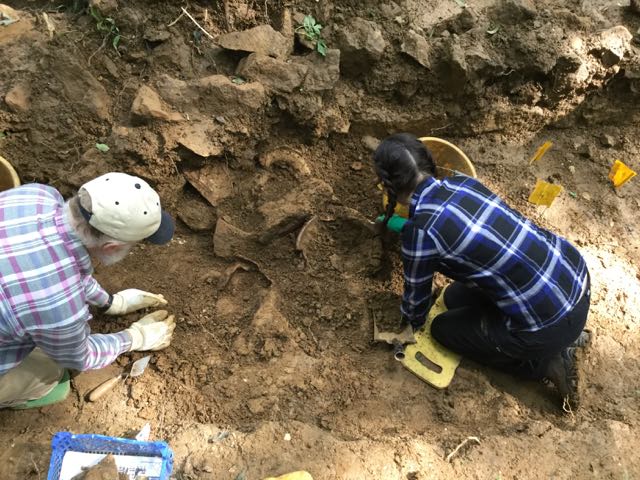 Ian and Meg sort out a final patch of fallen rubble and in the process uncover pots galore.


Everything then shut down for the last week in August,we had been scheduled to take a family holiday in France that week but unfortunately such was the back log of reports and what have you that had to be written up for commercial clients that the holiday was cancelled and I spent an intense ten days in the office just writing and drawing... phew. And here they are: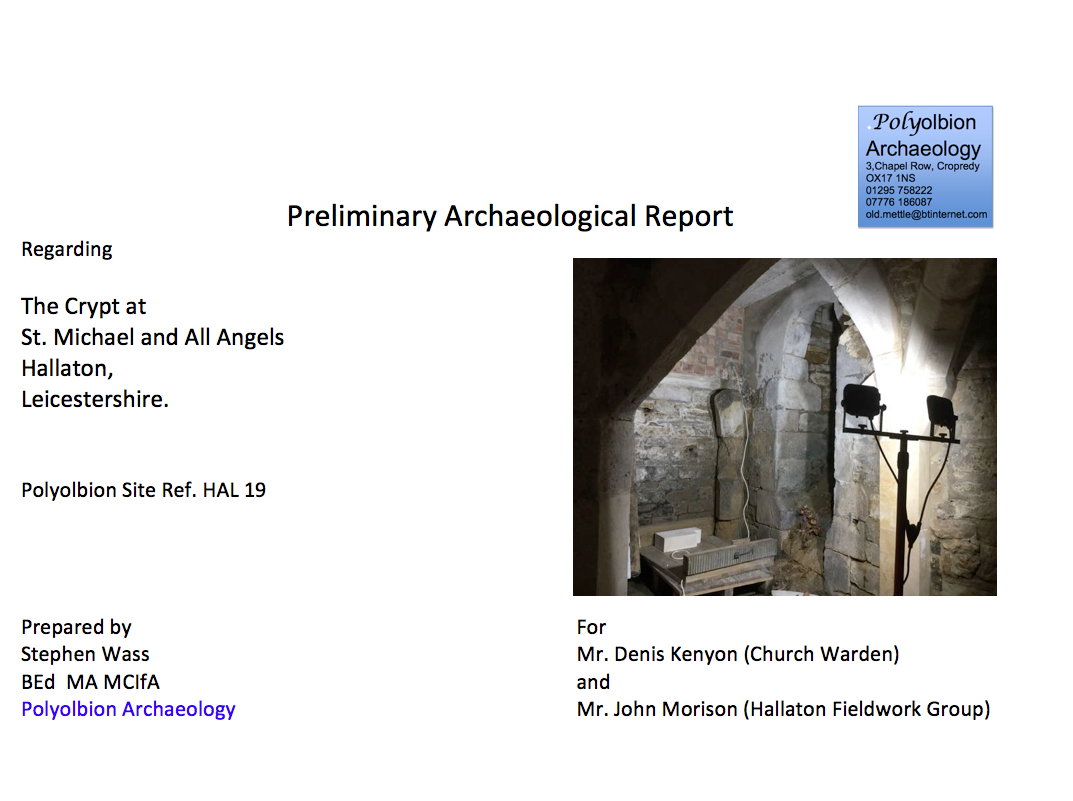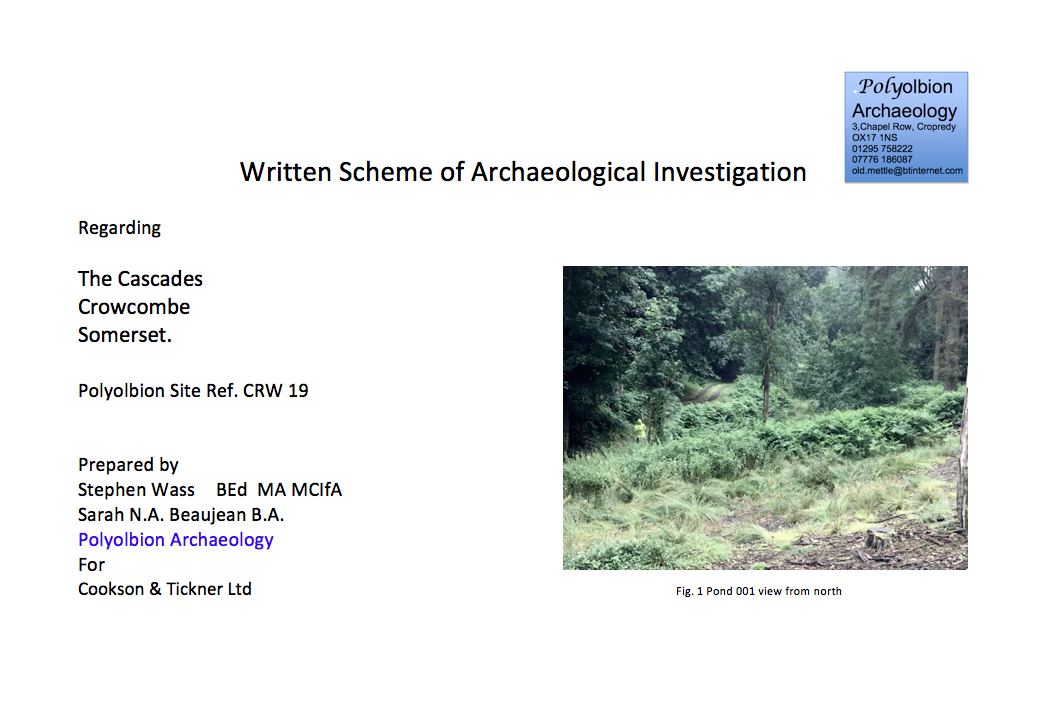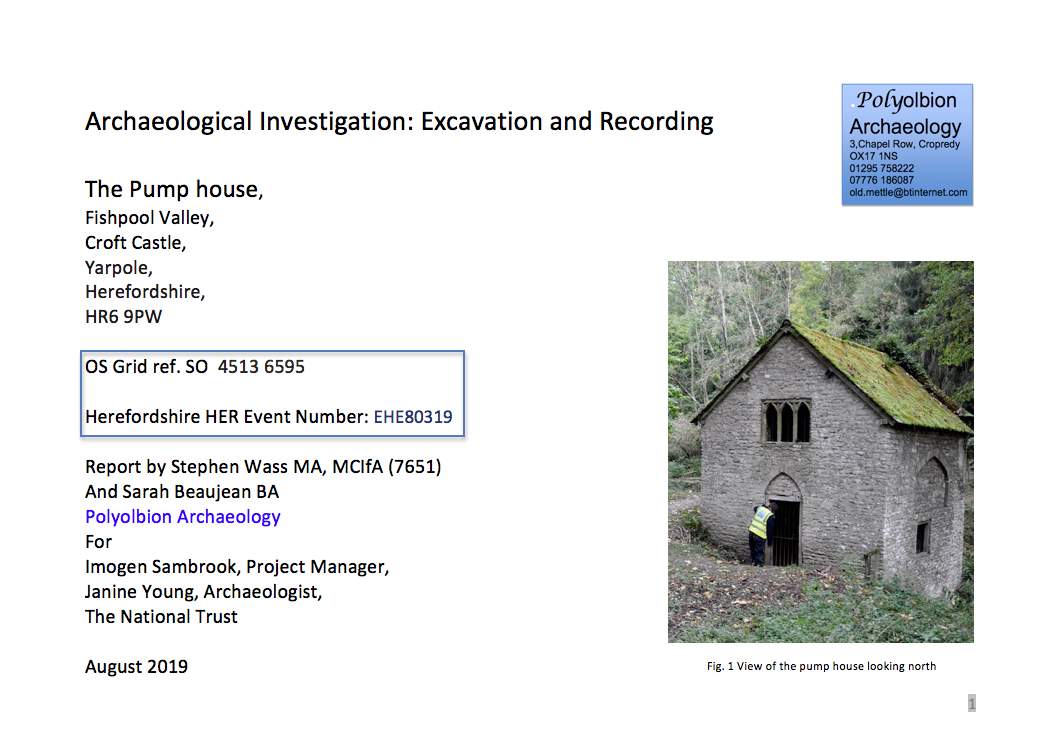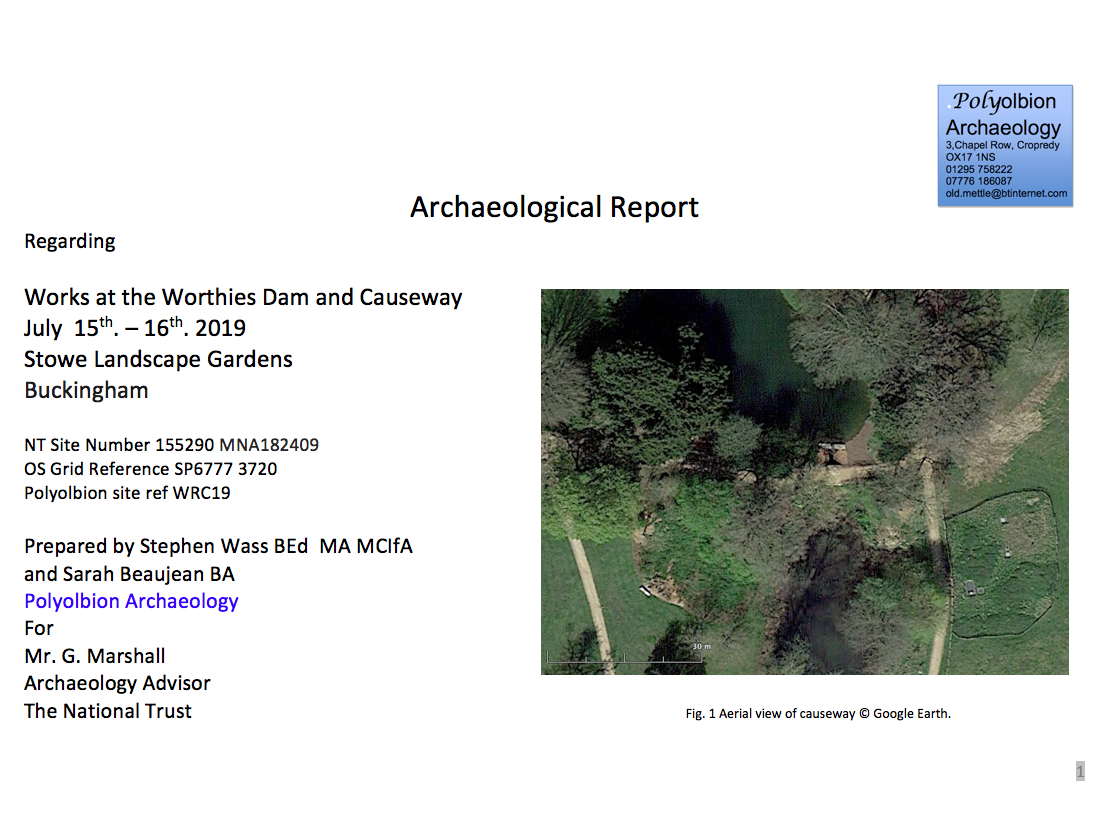 Once the writing was over it was good to get back to the trenches, we had a new volunteer, Adam and he and I with help from Peter P. made a determined effort to remove pretty well all the remaining over burden by spade and shovel before taking up out trowels to start rubble hunting which is what we did right up to the end of the month. As the rubble became increasingly well defined so did a shed load of associated finds as we made it to our 26th. garden pot plus loads of other intriguing material.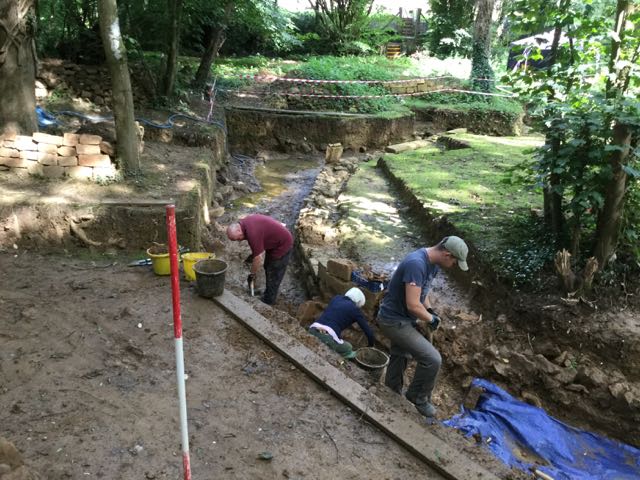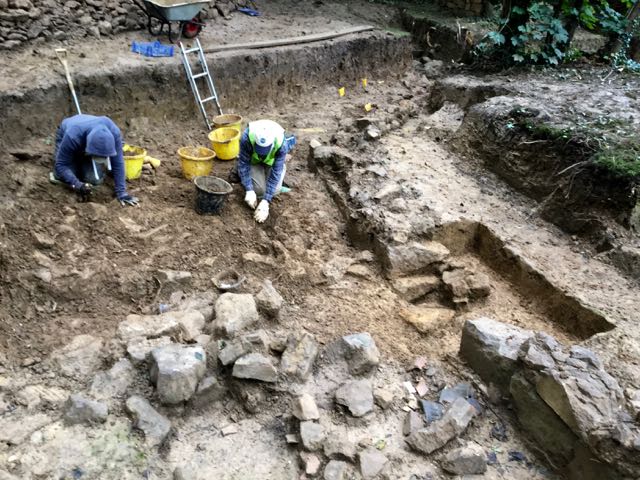 Digging away the last of the silt sometimes with spades and sometimes with trowels.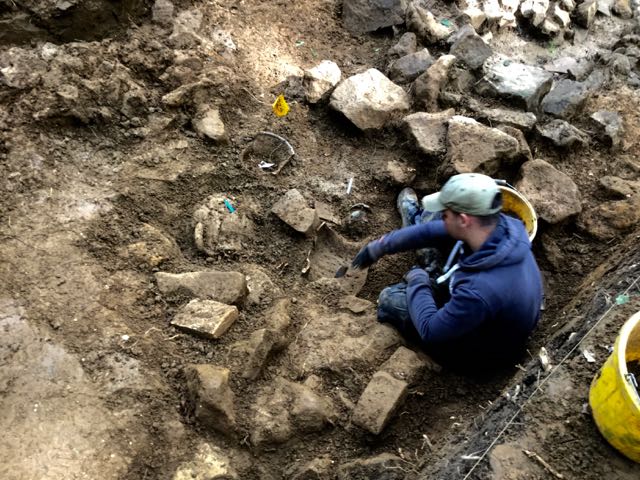 Adam contemplates a sea of pots... are there two or are there three?
A GALLERY OF FINDS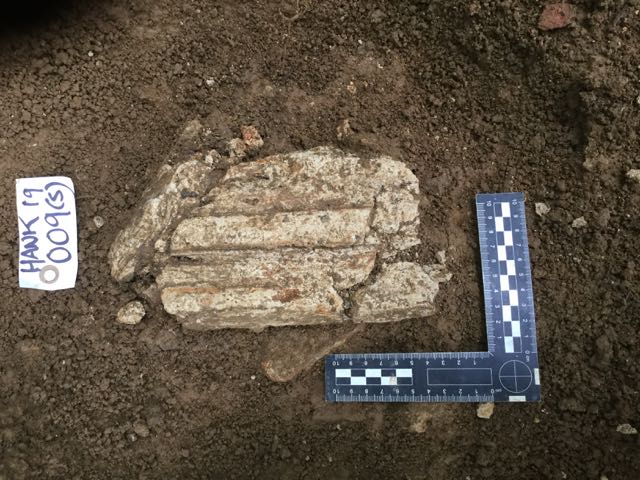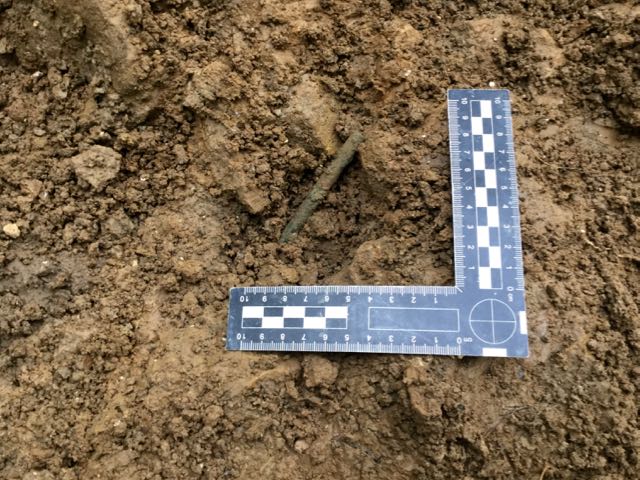 The largest chunk of wall plaster found to date. A thin copper tube, possibly a quill from an ornamental fountain.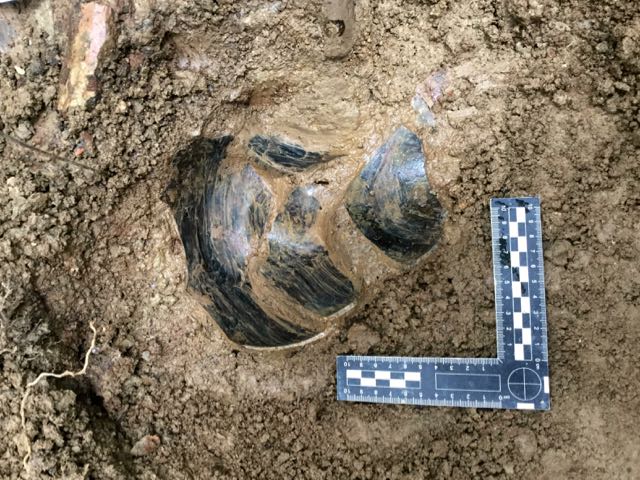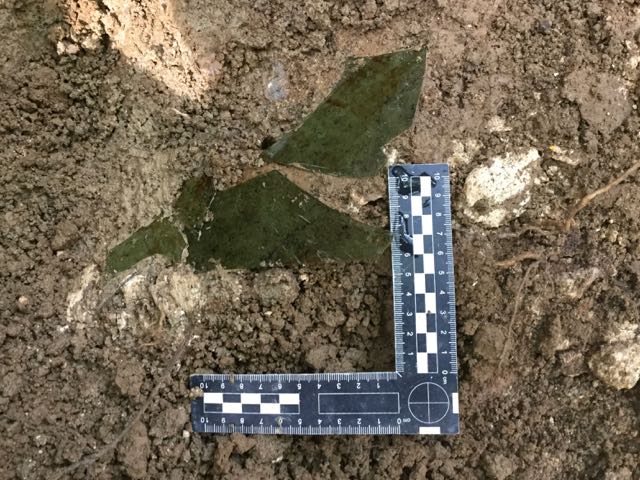 A fine glass bottle of flagon. The largest piece of window glass to date, equally fine.