Voyages to the House of Diversion
Seventeenth-Century Water Gardens and the Birth of Modern Science

April 2018 - Drying Out

April 2018 started with yet more rain, I saw plenty of it, I was up in the Lake District for the first week of the month. the second week wasn't much better and little work was done, I did have the pleasure of showing a couple of prospective new volunteers round the site though. As the main site was so soggy we returned to the trench opened up on the east end of the south terrace overlooking the water parterre searching for details of wall construction and paving. Later in the week we also extended by a metre the trench on the south east corner of the water parterre itself. We scraped the upper portions clean again but struck water at a very high level in the bottom of the moat. I'm beginning to feel a pump or two may be called for at some point soon.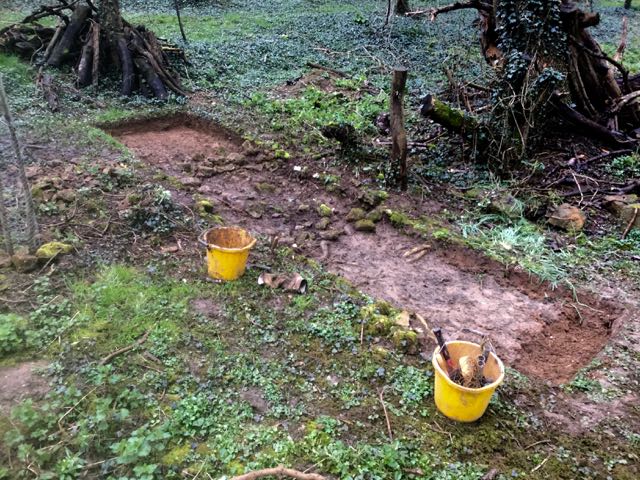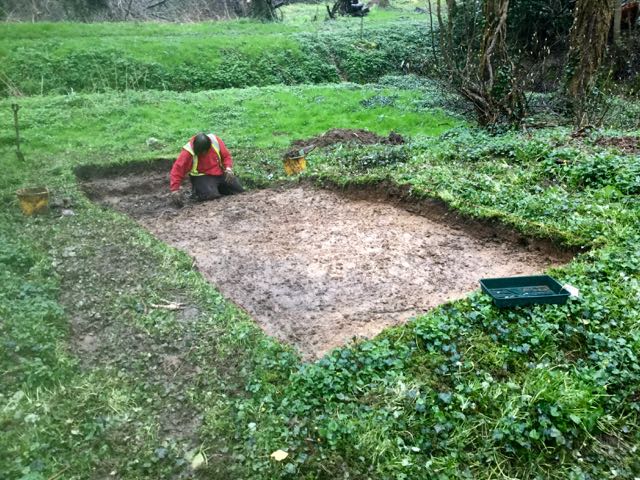 HANL cleaned by Chris and I (got wet). HANE cleaned by Matthew and I (got wet).